Stylish event entertainment, trusted by our partners
Concept for Cabana Pool Bar

Our contortionist on a custom carousel horse for Cabana's annual all white party, sponsored by Corona.

Concept for SickKids Gala

Guests walked down a stylish Living Red Carpet at the SickKids Gala Fundraiser, Toronto Event Center.

Concept for West of Contra, TIFF

Marilyn Monroe with flowing dress
at the Toronto International Film Festival, Shangri La Hotel.
What's Haute in Entertainment Now
The Mirror Man

Mirror Man at Yorkdale Mall

Here's why

Gogo Dancers

Resident gogo dancers at Love Child

Here's why

Lollipop Aerialist

Aerialist at private event

Here's why
Entertainment Snapshot
Concept for Cabana Pool Bar

Limbo Girls for a Tequila Theme,
sponsored by Jose Cuervo Canada for Ink Entertainment, Cabana Pool Bar.

Roaming Entertainment

Our girls visited the booths and invited groups to play! We kept versatility & mobility in mind for the space.

Fun and Interactive

We decided on interactive entertainment for this client in order to keep guests moving and engaged.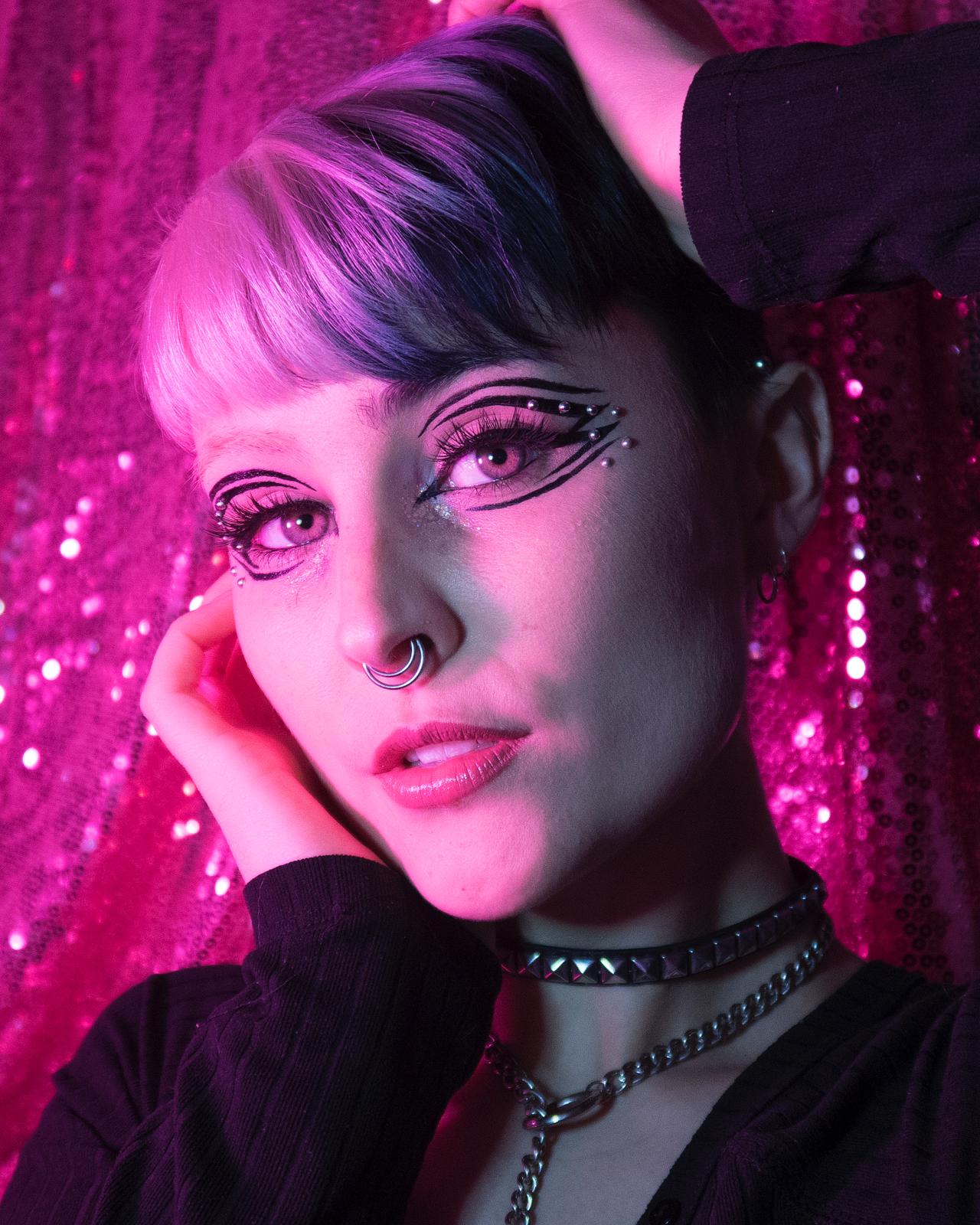 Talent Spotlight
Emily is a Toronto based artist and gamer who has a gamut of talents, and has amassed a large following of self-proclaimed "elder emos".

When she's not dancing with Medusa Entertainment, she spends her time curating makeup looks, cosplaying, and working on her business @scenior.shop.
Catch Emily dancing at one of our partner venues every Friday, Saturday and Sunday! Be sure to say hi!